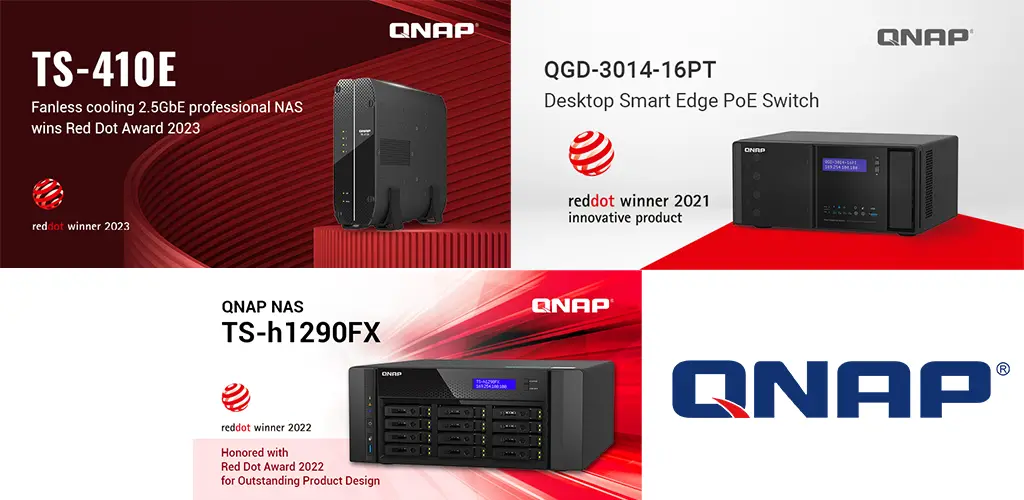 QNAP NAS: Unlocking the Power of Data Storage
Introduction
In today's digital age, managing and safeguarding data is paramount. Whether you're a small business owner, a home user, or an IT enthusiast, having a reliable and efficient network-attached storage (NAS) solution can make a world of difference. Among the top contenders in the NAS market, QNAP stands out for its innovative features and robust performance. In this article, we'll delve into the world of QNAP NAS and explore why Kickstart Computers, with over 20 years of experience and a presence since 2007, is the ideal choice to fulfil your NAS needs.
What is QNAP NAS?
QNAP, short for Quality Network Appliance Provider, is a leading manufacturer of network-attached storage solutions. QNAP NAS devices offer a wide range of capabilities, from simple file storage and backup to advanced multimedia streaming and virtualization. With a QNAP NAS, users can centralize their data, access it from anywhere, and enjoy enhanced data security and collaboration.
Why Choose QNAP NAS?
Versatility: QNAP NAS devices come in various models to suit different needs. Whether you require a compact unit for home use or a high-capacity enterprise-grade solution, there's a QNAP NAS that fits your requirements.
Performance: QNAP NAS systems are known for their high-performance hardware and software features. They offer fast data transfer speeds, support for RAID configurations, and efficient data management.
Data Security: Protecting your data is a top priority, and QNAP takes this seriously. They offer robust security features, including data encryption, antivirus, and access control, to safeguard your information.
User-Friendly Interface: QNAP's user-friendly interface makes it easy for both beginners and advanced users to set up and manage their NAS. The intuitive operating system, QTS, offers a range of applications and tools for seamless management.
App Ecosystem: QNAP NAS devices support a vast ecosystem of third-party applications. Whether you need to run virtual machines, set up surveillance cameras, or host a website, QNAP has you covered with a wide array of apps.
QNAP NAS 2023 models 
QNAP offers a wide range of NAS solutions to meet different consumer needs, from small bay models designed for home users to tower and rackmount level NAS for businesses and workgroups . Here are some of the current QNAP models of 2023:
Enterprise – Dual-Controller NAS

Enterprise – All-Flash NAS

QuTS hero TDS-h2489FU: 24-bay U.2 NVMe all-flash NAS with dual Intel Xeon Silver processors (16 cores & 32 cores), 4x 2.5GbE, 2x 25GbE, and 2x PCIe Gen 4 slots.
QuTS hero TS-h2490FU: 24-bay U.2 NVMe all-flash NAS with AMD EPYC™ 7002 series processor, up to 661K / 245K iSCSI 4K random read/write IOPS.

Enterprise – Enterprise NAS
QNAP NAS Software Applications
QNAP offers a wide range of software applications for its NAS solutions. These applications include operating systems, utilities, and applications that can be downloaded from the QNAP Download Center Some of the essential utilities offered by QNAP include:
Qfinder Pro: A utility that allows you to quickly find and easily access all of the QNAP NAS on the same LAN.
NetBak Replicator: A backup utility that features real-time synchronization, scheduled and auto backup of the entire system.
Qsirch PC Edition: A search utility that enables users to search for files on their NAS using keywords, phrases, or queries.
QNAP also offers a range of applications for different purposes such as entertainment, surveillance, and networking. You can find more information about these applications on the QNAP website.
Recent QNAP NAS Hardware Awards.
QNAP TS-410E Wins the Red Dot Award Product Design 2023
European Hardware Awards 2023 – Finalists Announced – QNAP TS-464
QGD-3014-16PT wins the 2021 Red Dot Award for high design quality
QNAP TS-h1290FX wins the Red Dot Award Product Design 2022
Why Choose Kickstart Computers for Your QNAP NAS?
When it comes to purchasing a QNAP NAS, the supplier you choose is crucial. Kickstart Computers, with over 20 years of experience in the IT industry and a solid presence since 2007, is your trusted partner for all things NAS. Here's why you should consider purchasing your QNAP NAS from Kickstart Computers:
Expertise: With over two decades of experience in the IT sector, Kickstart Computers has an in-depth understanding of network-attached storage solutions. Their knowledgeable staff can provide expert advice and recommendations tailored to your needs.
Reliability: Kickstart Computers has built a reputation for reliability and quality service over the years. You can trust them to deliver genuine QNAP NAS products that meet your expectations.
Wide Selection: Kickstart Computers offers a wide selection of QNAP NAS models, ensuring you find the perfect solution for your specific requirements.
Customer Support: Kickstart Computers values its customers and offers exceptional customer support. They are ready to assist you with setup, troubleshooting, and any questions you may have about your QNAP NAS.
Conclusion
Investing in a QNAP NAS is a smart choice for anyone looking to centralize data, enhance data security, and streamline their digital life. When it comes to purchasing your QNAP NAS, Kickstart Computers is the clear choice. With over 20 years of experience and a presence in the industry since 2007, they offer expertise, reliability, a wide selection of products, and exceptional customer support. Trust Kickstart Computers to help you harness the full potential of your QNAP NAS.